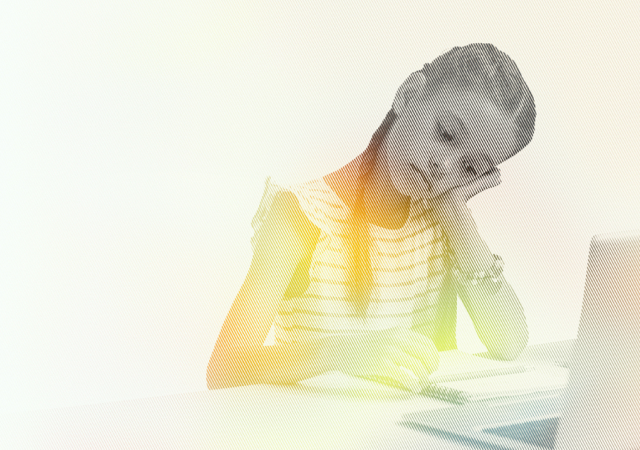 ADHD TIPS
Managing ADHD can feel complicated at times
When ADHD impacts more than you expected, little strategies at home or at school may make a big difference.
ADHD TIPS
Strategies and tips to help your child or teen manage their ADHD symptoms.
Establish clear expectations with rewards and consequences
Be consistent, always implementing praise where possible
Positive interactions or rewards can actually help improve attention, concentration, and impulse control
Lead by example
You are the primary influencer on your child's behavior.
Tips:
Set up your home in a neat and organized way so that your child knows that everything has its place
Do not use electronics during meals or family time
Limit the junk food in your home, and model healthy meal preparation and eating habits
Take walks or play games together as a family
Manage distractions to keep on track
Try to avoid creating stimulating environments (TVs, computers, and high-traffic areas of the home) where your child sleeps, eats, or does homework
Provide a quiet space of their own to go to when feeling overstimulated
Set predictable daily routines to help meet expectations
Keep meals, homework, bedtime, and play on a schedule
Use timers to help transition from one activity to the next
Don't forget to block off some planned free time
Tip: Use a large visible calendar to write down daily activities
Include any activities, vacations, appointments, and your teen's work schedule if they have one
Review the next day's schedule the night before
Involve your child or teen in the planning


Plan your child's treatment beyond the school year
Many parents or caregivers opt for a "medication vacation" during the summer to give their children a break from unwanted side effects and see how they fare without medicine when there are no academic pressures. But ADHD doesn't take a break.
Consider staying on ADHD medicine or even trying a new medicine in the summer
Parents and caregivers may have more time to observe their children in the summer, so this can be an ideal opportunity to assess treatment options.
Give your child time to acclimate to a new treatment plan or continue to succeed on a plan that is already working well.
If your child does take a "medication vacation" during the summer, many clinicians recommend resuming their ADHD medicine 2 weeks prior to the school year to ensure they are prepared to perform at their best as soon as classes resume.
Does your child seem to have a tough time making friends and socializing?
There's a lot you can do to help your child build up their confidence and social skills, from organized activities and playdates to role play. Keep reading to discover all the ways your child can make stronger connections.
Can social media make your child or teen's ADHD worse?
Research suggests that kids who use the most social media are more unhappy, and overuse of electronics can exacerbate ADHD symptoms.
Screen time recommendations from the American Academy of Pediatrics (AAP):
Birth to 18 months: No screens or digital media use, except for video-chatting with family.
2 to 5 years old: Limit screen time to 1 hour per day of high-quality, age-appropriate programming, and watch with your child.
6 and older: Limit screen time to less than 2 hours a day. Select shows that are age appropriate in terms of content and action. Watch programming with your child—especially teenagers. Make sure that screen time does not take the place of sleep, physical activity, or other healthy behaviors.
TIPS FOR ADHD AND SCHOOL
At-school strategies to help your child with ADHD.
Work with your child's teachers to create a more successful classroom environment.
Ask your child's teachers about these simple, easy-to-implement strategies for managing ADHD in the classroom
Seat your child away from easy distractions (doors, windows, cubby areas) that can derail focus
Allow for structured, frequent break times that provide an outlet for physical energy (eg, allowing your child to help hand out papers or assignments, keep the classroom tidy, or take bathroom or stretch breaks)
Schedule your child's most challenging subjects in the morning, rather than the afternoon when fatigue and frustration are more likely
Provide concise directions and break down assignments into smaller sections to avoid overstimulation
If allowed by the school, provide tactile stimulation, such as stress balls, fidget spinners, etc
Always offer words of encouragement for good behavior to help keep school a positive place!
IEPs and Section 504 plans
Individualized Education Plans (IEPs) and 504 plans are part of the Individuals with Disabilities Education Act (IDEA). They are designed to help students K-12 who are struggling in school.
Use this resource for a full rundown of what these plans can mean for your child  
ADHD AND TEENS
Do you have a teenager with ADHD?
Children don't grow out of ADHD, it grows with them. In fact, ADHD can make the already awkward teenage years more difficult.
Keep up with changing needs
If your teen was diagnosed with and treated for ADHD at a young age, his or her needs have probably changed. Work with your teen's doctor, therapist, and school team to keep identifying and meeting new needs and goals.
Check if their Individualized Educational Plans (IEPs) need to be updated
If your teen has an IEP, make sure it gets updated to allow for any extra support that's needed (such as tutoring, more time to complete work, or quieter workspaces).
Talk to your teen about safe driving habits
Inattention and impulsivity can lead to driving mistakes. This can result in more tickets, more accidents, and more broken rules on the road. Reinforce the importance of using a seat belt, observing the speed limit, obeying stop signs, and eliminating distractions, such as texting.
Read this crash course in safe driving for teens with ADHD  
Help your teen stick to their treatment plan
Almost half of kids with ADHD don't take their medication as directed. Teens with ADHD may forget to take it, may want to take a break, or may even decide they don't need it anymore. Talk to your teen about the benefits of their individualized treatment plan.
These tips may also help your teen stick with their program  
Talk to your teen about never sharing their medications
Talk to your teen about peer pressure and teach your teen how to handle any medication requests
ADHD medications can be dangerous if taken by someone for whom it is not prescribed
Remind your teen it is illegal to give away or sell their medications and could have serious consequences
Keep your teen confident
Adolescence is difficult for everyone (parents included)
Try not to get discouraged by growing pains
Emphasize your love and support
Help your teen identify his or her strengths and try to find opportunities where your teen can use these strengths to experience success (whether it's art, sports, nature, computers, chess, etc.)